Hi I'm actor Troy McClure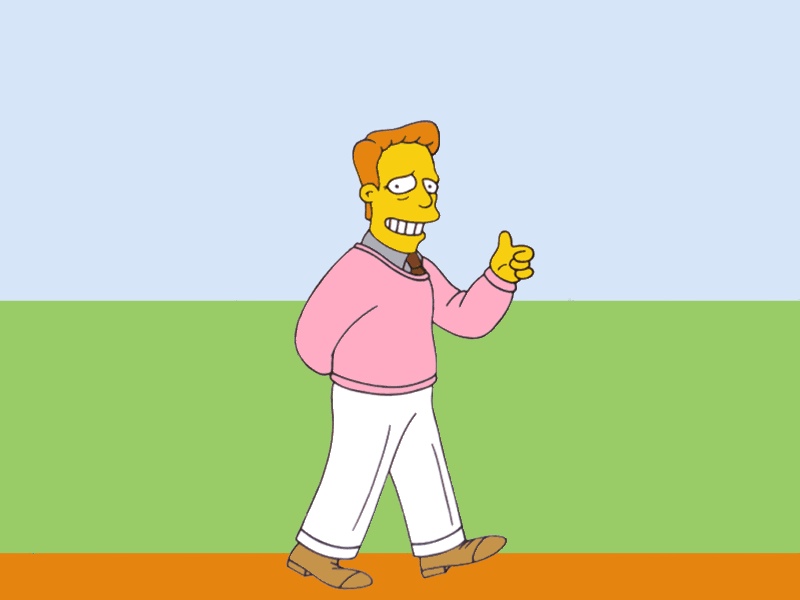 Hi I'm actor Troy McClure. You might remember me from…
…such educational films as "Lead Paint: Delicious But Deadly," and "Here Comes the Metric System!"
…such fishing films as 'Cast Out' or 'The Reel Deal.'
…such films as "The Erotic Adventures of Hercules" and "Dial 'M' for Murderousness".
…such films as "'P' is for Psycho" and "The President's Neck is Missing".
…such films as "Today We Kill, Tomorrow We Die" and "Gladys, the Groovy Mule".
…such films as "The Greatest Story Ever Hula-ed" and "They Came to Burgle Carnegie Hall".
…such Fox Network Specials as "Alien Nose Job" and "The Five Fabulous Weeks of the Chevy Chase Show".
…such self-help videos as "Smoke Yourself Thin" and "Get Some Confidence, Stupid!"
…such nature films as "Earwigs: Ewwww" and "Man vs. Nature: The Road to Victory".
…such celebrity funerals as "Andre The Giant, We Hardly Knew Ye" and "Shemp Howard, Today We Mourn A Stooge".
…such telethons as "Out With Gout '88″ and "Let's Save Tony Orlando's House".
…such cartoons as "Christmas Ape" and "Christmas Ape goes to Summer Camp".
…such driver's ed films as "Alice's Adventures through the Windshield Glass" and "The Decapitation of Larry Leadfoot".
…such TV spinoffs as "Son of Sanford and Son" and "After Mannix".
…such instructional videos as "Mothballing Your Battleship" and "Dig Your Own Grave and Save".
…such public service videos as "Designated Drivers, the Lifesaving Nerds" and "Phony Tornado Alarms Reduce Readiness".
…such medical films as "Alice Doesn't Live Anymore" and "Mommy, What's Wrong With That Man's Face?".
…such automated information kiosks as "Welcome to Springfield Airport" and "Where's Nordstrom?".
…such Do-It-Yourself home videos such as "The half-assed approach to foundation repair"
…such dates as last nights dinner.
Comments are closed.