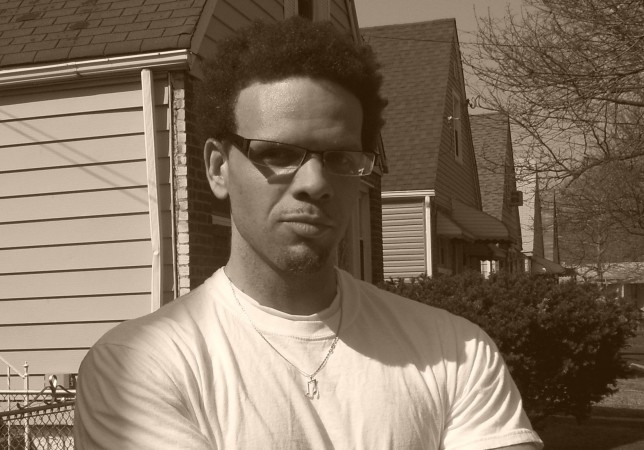 J-ZONE on nasty lyrics and crazy rappers
New York-born producer J-Zone is probably best known for his music but he's also a lot of other things like a DJ, actor, teacher, ex-rapper, label-owner and a sports & music-journalist. And if that wasn't enough he is also the man behind the classic "Ignant" column in Fat Lace Magazine that was dedicated to all the filthy/violent/misogynist and stupid rap music out there in the world. Some people would say that this is satanic music that should be banished while others probably would say it's just entertainment. We had the chance to talk with J about what he thinks and why he is so interested in obscure x-rated rap releases.
Your ignant column was funny as hell. What´s the story behind it?
– I've always been a fan of that type of music, since it was coming out in the early 90's. I used to read Ego Trip magazine and they used to do this monthly column called "Ignorant Rhyme Of The Month", and their picks were always something I was listening to. So when the dudes at Fatlace magazine from the UK hit me about doing a guest column, I wanted to do my own humorous take on that concept and take it a step further. Some of those albums and songs were actually pretty good when you strip away the ridiculousness, and some of them were entertainingly bad. But I felt I could take that idea and run with it. The guest column went well, so when Fatlace folded and the staff all went over to Hip-hop Connection (HHC), they suggested that I come on board with a monthly. When that did well, I came out with the mix CD series. I ran the column in Elemental Magazine here in the states as well. It ran from 2001 to 2004, then I stopped.
When and how did you start listening to this ignorant stuff?
– Around 1991, I was 14. When I hit puberty, the x-rated shit appealed to me. And I used to play basketball and football, so the gangster type of stuff used to hype me up before games. I got exposed to all the regional shit that wasn't from New York mainly through The Source magazine record reviews and ads. And I also was such a rap fiend, I'd spend all my money on tapes. I didn't buy clothes or video games, none of that. Just albums, CD's and tapes. So I'd go to Tower Records – which was one of the only NY record stores to stock regional shit from around the country, and just buy shit based on album covers and song titles. I didn't even have to hear it, because even shit that was bad back then was entertaining at the least. Not just that style of rap, I bought everything I could afford. My friend Jeff used to steal tapes from the local mall, so I'd pay him $5 per tape to get me all the lesser known shit that I never heard. I was also hip to labels (Rap-A-Lot, Wildpitch, Ruthless, Street Knowledge, Luke Records/Effect, Tuff City, Idlers, etc.). Certain labels just had a certain sound, and the same theory applied to that type of rap. I'd also hear a guest on an album, and then go buy his albums. I knew of Poison Clan, but didn't start collecting them until I heard JT Money on Luke's I Got Shit On My Mind album. I discovered Bustdown that way too.
A lot of the artists you write about hail from the west and the south. Were any of these people big in New York?
– Hell no! The only ones to make noise in New York were the Geto Boys and the Likwit Crew (King Tee, Tha Alkaholiks, etc.) I remember when a DJ played "Mind Playin Tricks On Me" and "A Minute To Pray And A Second To Die" at a party at my high school. That's when I knew the Geto Boys had gone national. But besides that, not at all.
Houston powerhouse Rap-A-Lot Records released a ton of ignorant rap records. Besides the usual rude and violent stuff they also dropped some records that was straight up racist. Which song do you feel is most ignant? Illegal Aliens by The Convicts or Kill Whitey by Menace Clan?
–I'll admit, I never heard the Menace Clan. But I'm sure neither one was as wild as "Hide Tonite" by Askari X. He was a radical Muslim brother from Oakland that was locked up for murder. That song is eight minutes of detailed racially motivated killings. He wasn't fuckin around. I played that joint for people I know who are into shit like this, and even they said it was too much to handle. He was killing babies, hippies, families, anyone he saw that was Caucasian. But he wasn't trying to be funny at all. It made the Convicts song sound like "We Are The World". He was pissed off for real.
Speaking of Rap-A-Lot. I read a interview where you named Too Much Troubles "Players Choice" album as a rap album that influenced you too behave badly as a teenager. With songs like: "We Want Pussy", "Break Yourself Bitch" and "Best Little Whorehouse in Texas", i gotta ask you, in what bad way did that album influence you?
– (Laughs) It didn't make me go out and do anything bad, but it affected my attitude. I used to go around and sing those lyrics to girls, but they knew I wasn't serious. That type of stuff is a good release for when you have problems with women, you listen to it and get the anger out of your system with a laugh. If I get mad at a girl, I'll cuss her out, play some Too $hort, laugh it off and its over. I've never put my hands on a woman, because I listen to that shit and get the anger out of my system. But all these people that listen to that neo-soul headwrap lover boy shit, they're the ones that you hear about having six kids with six different women and beating up their girlfriends. Too Much Trouble is like therapy, but I'd never go out and do any of that shit. I wasn't raised like that. Me and my father used to listen to these albums in the car back then and laugh at them, but he'd always tell me to just take it as entertainment and know that I can't go out and do those things. Having my father there to listen to it with me made me see it strictly as entertainment, but a lot of kids don't have somebody in their life to do that. It may influence kids with no direction to go do that shit, and I understood that.
So do you think that all most of these records is meant to be funny or is some rappers real life nutcases?
– I think there are cases of both. I know with my music, it wasn't meant to be taken too seriously. I may have been mad and cussing out some girl or making mixtapes and writing columns about all of this wild music, but it was just stress relief. I'm not that type of dude.
Even a world wide celebrity like Biggie released a lot of crazy stuff. What do you think would happen if a superstar in another genre wrote a verse similar to what Biggie said on Bust A Nut? Do you think people would freak out?
– Funny you ask, I remixed "Bust A Nut" and put it on my myspace page recently. That's my favorite Biggie rhyme. People are so politically correct nowadays, it wouldn't surprise me if someone blogged about a rapper being too extreme. Lyrics like that were normal back in the 90's. •
J-Zone´s top five ignorant rappers of all time
1. Too $hort
2. Too Much Trouble
3. Poison Clan
4. Tweedy Bird Loc
5. Ganksta Nip
Honorable mention to Pretty Tone Capone and Mob Style. They were legit, it wasn't a joke with them. They did positive songs too, that's you know they were the real deal.